We pickup, purchase and recycle converters.
We're committed to providing you highest prices, making us the best choice for your converter recycling needs.
Wholesalers - we pay the highest prices! We buy onsite, at our yard, or will happily dispatch a trained driver and vehicle to pickup most any sizable load this side of the Rockys, so call us!!! We already travel the east coast and the midwestern states and will make a special trip just to pickup your load, just ask!!!

All converters bought onsite or off, only after they have been viewed and inspected in person and will be paid in accordance with the state laws were applicable. We would not be growing if we were not paying the highest prices. Call us for pricing and pickup!!!
Trusted Buyer of Converters
Hours
: Monday - Friday: 8 am - 4:30 pm
Drop-Off Available
References Available
Wire Transfer Available
8 Years buying & selling converters
48 Hour pick-up available
Best Prices Available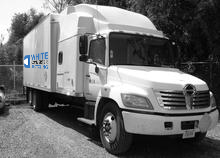 We Pick Up Box Loads
We dispatch our trucks with a qualified to sort/pay driver all across the East Coast and Mid Western states.  Call to schedule your pick-up.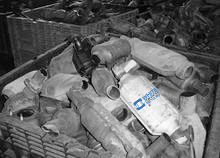 We Buy Converters
We offer the highest prices paid for scrap catalytic converters. We buy all scrap gas and diesel catalytic converters and recycle them.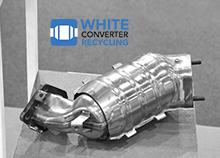 We Recycle Platinum
We de-can scrap catalytic converters in order to extract and sell the catalyst core. We are the end user, so you're selling direct for the highest price.